Exploitation of microalgae diversity for the development of novel high added-value cosmeceuticals
Work Package 6: Project Management and Evaluation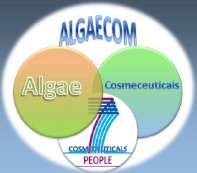 Partners:

AUA, CNRS, APIVITA, FITOPLANCTON MARINO.

WP leader: AUA

Objectives:

· to secure the smooth operation of the AlgaeCom project and co-ordination of the overall progress;
· to secure efficient communication between partners; and
· assessment of technical results and analysis of technical risks and other difficulties in implementing the project.

Deliverables:

D6.1. Progress reports and project evaluation and assessment reports.

D6.2. Final project evaluation and assessment report.

D6.3. Intellectual property and networking activities report.

D6.4. Certified financial audits for each partner.

D6.5. Minutes of all managements meetings held.

D6.6. Consortium agreement (within the first month of the project).